Posted June 12th, 2017
Admire the beauty of the French Riviera
The southern coast of France is widely known around the world for its high-quality golden beaches and glamourous neighbourhoods. Throughout the summer season, passengers sailing on board Sovereign on the Breezes of the Mediterranean itinerary will gain a point of access to this region via the French port of Villefranche.
Situated just to the east of Nice, Villefranche offers an opportunity to explore this city and many more along France's southern coast. Pullmantur Cruises' range of excursions makes this possibility a reality and, this week, we take a closer look at three of the best excursions available in Villefranche.
Taste the delights of Nice
A short journey out of Villefranche is all that sits between you and the beaches, palm trees and architecture of Nice. Pullmantur's 'Tasting Tour of Nice' enables you to do much more than see this city, but it also provides an opportunity to taste the local market produce. An experienced guide will lead you on a walking tour of the city, taking you to the Old Town district and to a number of Baroque and neo-classical buildings. Taking you to the fresh produce market, you will have the opportunity to try local specialities such as pissaladière and socca.
Explore the mountain village of Eze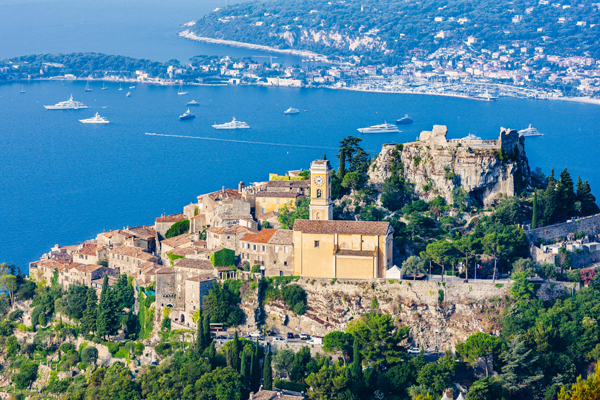 Eze is a medieval village perched on a hill above the French Riviera, offering unparalleled views over the Mediterranean. Starting at the top of the hill, you will be able to see the ruins of a castle, which today guards the entrance to an impressive set of gardens. Cobbled streets lined with brightly-coloured flower arrangements will guide you on a cascading journey through this charming village.
Feel like a VIP in Monaco
It goes without saying that Monaco is perhaps the most luxurious destination on earth, famed for its gorgeous setting, yachts, casinos, hotels and racing events. Pullmantur Cruises offers a unique opportunity to visit this tiny, yet glamorous city-state. Millionaires from around the world have made their home in this spectacular destination and upon embarking on this guided tour; it is easy to see why. You will get the chance to visit the marinas, classic streets, casinos and even admire luxury cars during your time in Monaco.
---
Pullmantur Cruises offers a wide range of excursions in each of the ports their ships visit. While you are free to wander around each city at your own pace, an excursion enables you to dig beneath the surface and enjoy experiences that you may otherwise be unaware of. To find out more about the full range of Mediterranean sailings available with Pullmantur this summer, contact us via the freephone number above or complete the online enquiry form.