Posted October 9th, 2017
Pullmantur looking into adding Cuba to its itineraries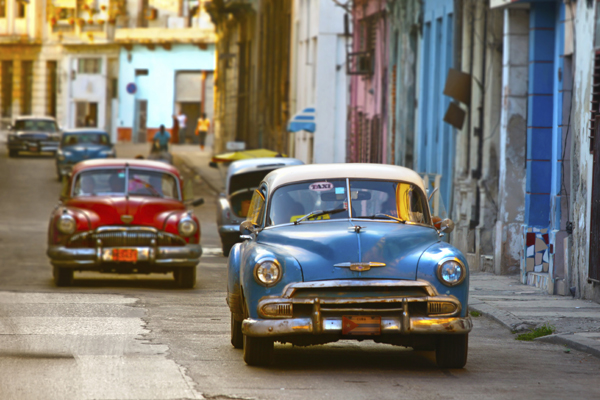 Pullmantur is renowned for offering itineraries to some of the most beautiful destinations on earth, with seasonal itineraries that incorporate highlights of the Caribbean, Canary Islands and Mediterranean. Prior to being bought by Royal Caribbean, the line also operated itineraries in and around Cuba, taking passengers to a range of exotic destinations that many other holiday-makers, at the time, were unable to access. This was brought to halt, in 2006, following the purchase of the line by Royal Caribbean, due to American ships being unable to dock in Cuban ports but, now, for the first time in 11 years, the line is looking into the possibility of reintroducing these itineraries in 2020.
Fortunately, a lot has changed since 2006, with the Obama administration managing to improve diplomatic relations with the Caribbean nation to the point where American-owned cruise ships are able to dock on a restricted basis. Other Royal Caribbean-owned lines, including Azamara Club Cruises, have already confirmed new itineraries to the Cuban islands for 2018 and 2019. Although Royal Caribbean recently decided to sell a 51% majority share in Pullmantur Cruises to Springwater; retaining the backing of one of the world's most renowned cruise companies is a huge boost.
Pullmantur's CEO, Richard Vogel, told a Spanish newspaper: "We're working on a finding a solution to return to Cuba in 2020". No further details of potential itineraries have been released at this time, but it is possible that the line could incorporate visits to Cuba into its Caribbean programme. Passengers might be able to dock in popular ports including the Cuban capital of Havana and other cities including Cienfuegos and Santiago de Cuba.
A journey to Cuba is like taking a step back in time, with vintage cars dominating the roads, classical-style architecture and the largest cigars you will ever see. You can wander these streets for yourself, making sure to walk along the El Malecon – which runs through the centre of Havana and also offers opportunities to admire the bay. Some of the more derelict buildings have been restored and have since been rewarded with UNESCO World Heritage status in recent years. Other landmarks including the Plaza de la Revolucion and the fortress of Castillo de la Real Fuerza offer an unparalleled historical insight.
---
Wherever you decide to go with Pullmantur Cruises, you will be able to enjoy a great-value all-inclusive packages which includes all meals, drinks, on board entertainment, port taxes and much more throughout the duration of your itinerary. For more information or to book your next cruise holiday, contact us via the freephone number above or complete the online enquiry form.