Posted July 24th, 2018
Pullmantur extends electric bike tours to Caribbean sailings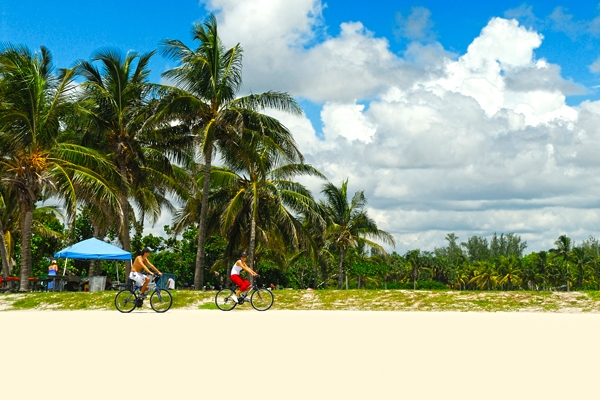 A cruise offers the opportunity to travel to a range of destinations within a particular region over a short period of time. Whether you are docking in a series of charming towns and cities in the Mediterranean or island hopping in the Caribbean, a cruise offers the chance to tick off multiple places off your travel bucket list.
However, a ship can only take you so far. Upon arrival in each port, it is up to you to decide how you want to explore each destination on the itinerary. Popular options tend to involve hopping on a coach and head into a city or to a particular landmark of significant interest. Another option, however, comes in the adventurous opportunity to explore each destination via an electric bicycle.
Pullmantur Cruises recently announced that, on selected sailings, the line would be operating tours around a series of destinations throughout the Mediterranean in 2018. Guided by an experienced instructor, each tour provides the opportunity to explore in a unique way while also maintaining fitness goals.
Now, the line has also confirmed these tours will also be available within on Caribbean sailings aboard Monarch. Guests will have a chance to admire the local scenery on two wheels on a range of family-friendly routes that have been specifically chosen for maximum enjoyment.
Examples of some of the tours available include a chance to cycle to the Colombian old town of Cartagena de Indias – a UNESCO World Heritage site regarded for its colourful colonial-style buildings and magnificent cathedral. On the island of Curacao, guests will be able to cross the floating bridge that connects the two sides of the island's capital of Willemstad, offering a chance to admire the old town and even stopping for a spot of relaxation on KoKone Beach.
On the island of Aruba, guests will be able to enjoy a cycle tour through a series of iconic destinations including Eagle Beach where guests can admire Divi Divi trees, Palm Beach, the California Lighthouse and Arashi Beach. Meanwhile, in George Town, Grand Cayman, cyclists will be able to go through the centre of the city and enjoy a stop at the Seven Miles Beach.
Each of these destinations and many more can be visited on selected Caribbean sailings aboard Monarch out of the Panamanian port of Colon from November 2018 through to April 2019.
---
These cycling tours offer a fantastic way to explore a range of destinations in each port that would be inaccessible to excursion coaches and too far to travel to by foot. For more information about these itineraries or to make a booking, contact our friendly sales team via the freephone number above or complete the online enquiry form.