Posted August 9th, 2017
Enjoy an exhilarating rail journey in Flåm
If you are seeking an alternative holiday option this summer, you may appreciate the range of itineraries available in the Norwegian fjords. Taking a step away from the Mediterranean and the Baltic nations, these peaceful fjords offer smooth cruising and majestic scenery that is unlike anything else on earth. Pullmantur Cruises will be offering a number of itineraries to this beautiful region of northern Europe throughout 2017, while also offering excursions that will enable you to dig beneath the surface of each destination.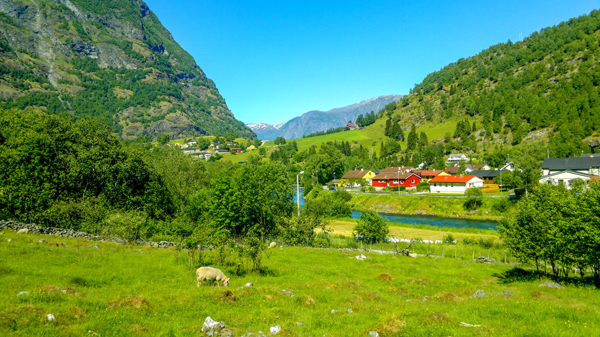 Located within the western reaches of Norway is the picturesque village of Flåm, which offers an unparalleled opportunity to get closer to the scenery. The Flåm Railway takes passengers from Aurlandsfjord to the high mountains of Myrdal on a journey that will take you close to waterfalls, through tunnels and past some unforgettable views. This amazing experience is offered by Pullmantur Cruises in the form of an excursion and is not to be missed.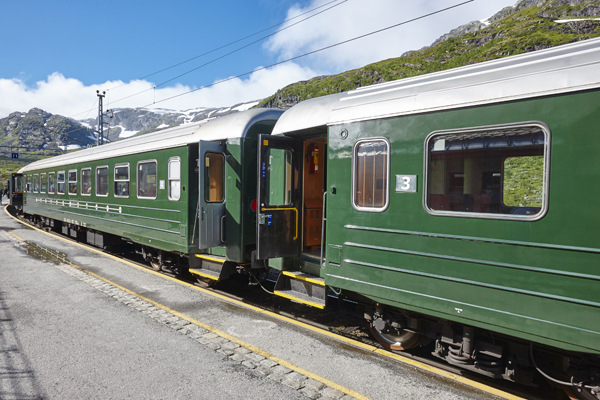 Climbing uphill at a gradient of 5.5%, the Flåm railway, otherwise known as the Flåmsbana, is one of the steepest standard-gauge railway lines in the world. Over the course of an hour, you will climb to 867 metres above sea level – travelling a distance of 20km past dramatic mountains and waterfalls of the Flåm valley. Particularly, you will pass Vibmenosi Mountain, the 140-metre high Rjoande Waterfall and Berekvam Ravine. During your time on board the train, budding photographers are free to wander around the carriage at your will to gain the best vantage points.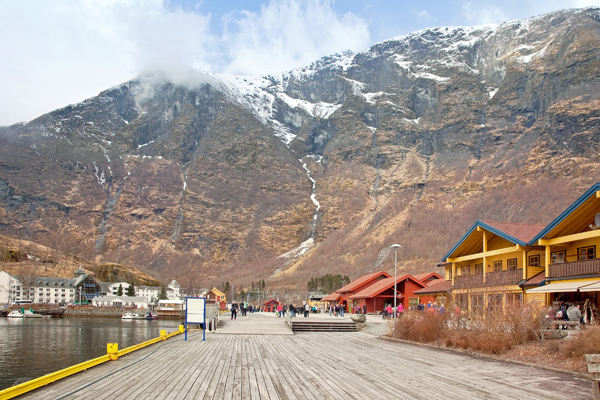 Construction of the railway line as we know it today started in 1924 and took 16 years to build. It provided assistance with a variety of freight and passenger services before operating solely as a service through Norway's mesmerising natural features. There were fears that it could be closed down permanently in the 1970's and 1980's, but the adjustment of its purpose has helped it to grow from strength to strength – gaining year-on-year record passenger figures. Furthermore, in 2010, National Geographic Traveller Magazine listed the Flåm railway as one of the top ten most beautiful train journeys in Europe.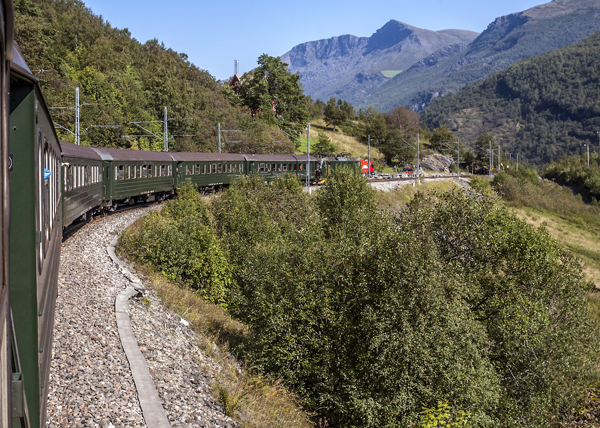 Of course, the best part of your journey on the Flåmsbana is that – if you missed something on the way up – you will get another chance to see it on the return leg to Flåm from the Myrdal Mountains. While this blog may have provided an overview into what some people define as "Norway in a nutshell", the only way to truly appreciate this fantastic experience is to try it for yourself.
---
Not only can Pullmantur Cruises take you to this stunning part of Europe, they can also ensure you enjoy a great on board atmosphere. An all-inclusive package covers the cost of all meals, drinks, on board entertainment and much more – so all you have to do is sit back and relax.
For more information about Norwegian fjords cruises, or to find out more about the full range of itineraries available with Pullmantur, contact us via the freephone number above or complete the online enquiry form.