Posted July 11th, 2018
Introducing Electric Bicycle Tours
Excursions and tours offer a unique way to explore destinations throughout the duration of your cruise. Coach journeys and walking tours ensure passengers get to see some of the finest historical landmarks, charming towns, mesmerising natural landmarks and much more. However, for this summer season, Pullmantur Cruises will be offering a new way to explore each destination.
On itineraries operated around the Adriatic, Aegean and the Greek Islands, guests will be able to discover each destination via an electric bike tour. Available on board Horizon, this new and environmentally friendly method of transport offers a way to explore the local environment in a uniquely healthy way in the company of friends and family.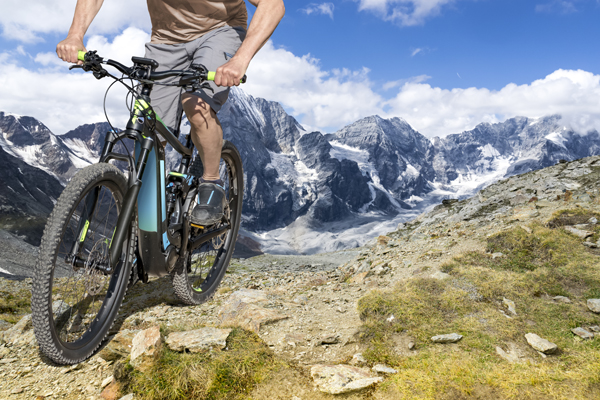 Each passenger will be able to embark on a range of that have been specially designed for enjoyment on two wheels. Guided by an instructor, each passenger on the bicycle tour will be equipped with helmets, water and energy bars to help them on their way.
President and CEO for Pullmantur Cruises, Richard J. Vogel, said: "the beauty of the stopovers included in these routes is undeniable: each city has its own unique stamp, and nobody will be left indifferent." He added "By implementing this new offer, we seek to continue evolving, adapting our product to the tastes of our Spanish guests who are showing an increasing passion for cycling, offering them the chance to discover parts of Europe in a way they perhaps never imagined: on an electric bike."
Examples of some of the routes available include cycling up to the Acropolis of Athens; to the old towns of Corfu, Dubrovnik and Padua; and through the mountains of Rumija and Bar. On cruises through to Greek Islands, there will be opportunities to explore the island of Mykonos, enjoy views over the bay of Velos, and a chance to admire the nature of Chania. It has also been stated that each cycle tour will feature a stopover at a local beach, enabling cruisers to soak up the sun and relax. In addition to this, plans are also in place to extend these to itineraries in the Canary Islands and the Caribbean, although details are yet to be confirmed.
As the bikes in question are electric-powered, there is no minimum fitness level required to embark on one of these tours. There will be four power levels available on each bike, enabling passengers to set the paddle-assist as required.
---
Pullmantur Cruises will be operating itineraries to some of the most beautiful destinations on earth throughout 2018 and 2019. These electric bicycle tours will offer a unique way to explore each port of call while also providing a great way to maintain fitness goals.
For more information or to make a booking, contact Pullmantur Cruises' friendly sales team via the freephone number above or complete the online enquiry form.