Posted June 25th, 2018
Three top excursions to enhance your cruise
A cruise offers a great way to see a series of impressive destinations in a short period of time, with opportunities to explore ports throughout the Baltic nations, Mediterranean, Canary Islands and beyond. However, a lot of the time, it can be difficult to know how best to spend your time in each port of call. Fortunately, Pullmantur Cruises has devised an extensive programme of tours and excursions that offer enriching experiences in each port of call.
From gourmet experiences in the Mediterranean to authentic musical performances in Northern Europe, Pullmantur Cruises' range of excursions really does offer something for everyone. This week, we take a closer look at three of the best excursions available on board selected sailings this summer.
Morocco | Rabat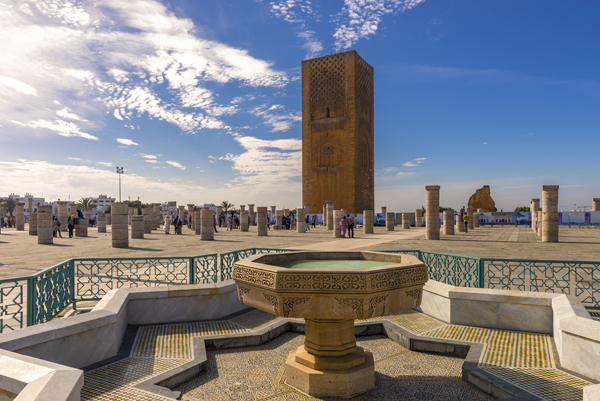 When thinking of Morocco, you would be forgiven for having never heard of Rabat. This city, however, is home to a number of fascinating historical sites, many of which can be linked back to the city's role as capital of Almohad Empire in the 12th century. As a result, Rabat offers a unique royal heritage and you will be able to explore all of this during an excursion out of Casablanca.
During your time in this mesmerising settlement, you will have a chance to explore landmarks including the Kasbah of the Oudayas, where you can explore a series of gardens; the Necropolis of Chellah; and the Mamora cork oak forest. One of the most fascinating landmarks to keep an eye open for is the Hassan Tower, which was planned to be built as high as 80 metres tall but was never completed and 200 columns stand in the place where it would have stood.
St. Petersburg | Russian Ballet
St. Petersburg is a treasure trove of fascinating historical landmarks including palaces, churches, cathedrals and much more. If you are looking for an authentic slice of Russian culture, however, nothing comes closer than a traditional Russian ballet performance.
Heading to one of the most iconic theatres in St. Petersburg, you will have an opportunity to admire a unique form of dance that dates back to the 17th century. Admire talented dancers as they head to the stage and perform a number of classics including The Sleeping Beauty, The Nutcracker, Swan Lake and a number of classics.
Rome | Culinary Experiences
Everyone knows that Italy is home to some of the best food in the world, with authentic flavours and traditional recipes that are sure to blow you away. During a visit to Rome, you can embark on a culinary tour of the city and enjoy some of the finest dishes Italy has to offer.
From crisp stone-baked pizza to authentic pasta dishes, you will have an opportunity to try all of these plus a series of lesser-known dishes such as fried cod, which you can sample in one of the many delicatessens in the Jewish quarter. After trying these fantastic dishes, you will have a chance to enjoy free time in the iconic St. Peter's Square before returning to the ship.
---
The itineraries featured in this blog post are just three of a long list of options available on selected sailings with Pullmantur Cruises. Each excursion offers an opportunity to delve deeper into a specific culture, with unique experiences in some of the world's most incredible towns and cities.
For more information or to make a booking, contact our friendly sales team via the freephone number above or complete the online enquiry form.