Posted May 15th, 2018
Watch every single World Cup game this summer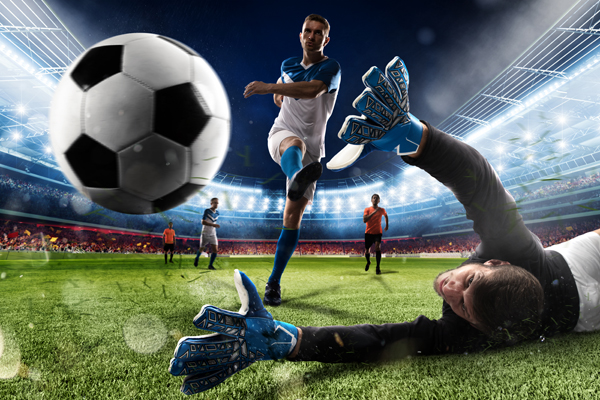 When it comes to great-value summer holidays, look no further than Pullmantur Cruises. Throughout the summer season of 2018, each of the fleet's four ships will be positioned in regions around the world, taking passengers to some of the world's finest destinations in comfort and style. Each ship is equipped with a variety of amenities including climbing walls, a spacious pool deck, bars, lounges, an on board theatre and much more to keep you and your loved ones entertained.
Without a doubt, the hottest sporting event of summer 2018 will be the FIFA World Cup in Russia, where 32 teams will compete to win the biggest trophy in football. Whichever country you support, you will not want to miss the action during your summer holidays. Fortunately, Pullmantur Cruises has your covered with their football-themed activities aboard Sovereign and Horizon.
On board each sailing throughout the summer, passengers will be able to enjoy the action either the comfort of their spacious cabin or in one of a number of public spaces throughout the ships. As England take on the likes of Panama, Tunisia and Belgium, football fans will be able to watch every minute of every game. There will also be a giant screen set up in the theatre whenever Spain are playing, with the interior venue being specifically-designed to offer the feeling of a football stadium.
In addition to each of the games being broadcast aboard the two ships, there will also be a number of football-themed activities taking place. Under the motto of 'Somos Futbol' ('we are Football'), the line hope to bring passengers together via football.
Activities will include a 'mini world cup', which offers a platform for passengers to test their footballing skills. There will also an event where younger passengers, guided by instructors, can follow a range of clues around the ship in a quest to find the lost football. In addition to this, there will also be a varied programme of entertainment consisting of face painting with the colours of the national teams, opportunities to design and customise team kits, and a football-themed quiz. The evenings see a range of themed football party nights planned, ensuring the football spirit carries on well into the night.
The 2018 FIFA World Cup runs from 14th June to 15th July, with every game being broadcast as both Sovereign and Horizon complete sailings throughout Europe. Sovereign will take passengers to a range of popular cities throughout the Mediterranean, while Horizon will take passengers on journeys out of Venice to the Greek Islands.
Pullmantur Cruises' President and CEO, Richard J. Vogel, said "'we are fully aware of how deeply rooted football is in Spanish traditions; that's why we want our guests to enjoy their holidays while experiencing and sharing the emotions of the event with their family and friends."
---
The all-inclusive package is available on board all sailings with Pullmantur Cruises, enabling you to enjoy all drinks, meals, on board entertainment and much more included in the cost of your fare. For more information about full range of sailings available throughout 2018 and 2019, contact our friendly sales team via the freephone number above or complete the online enquiry form.